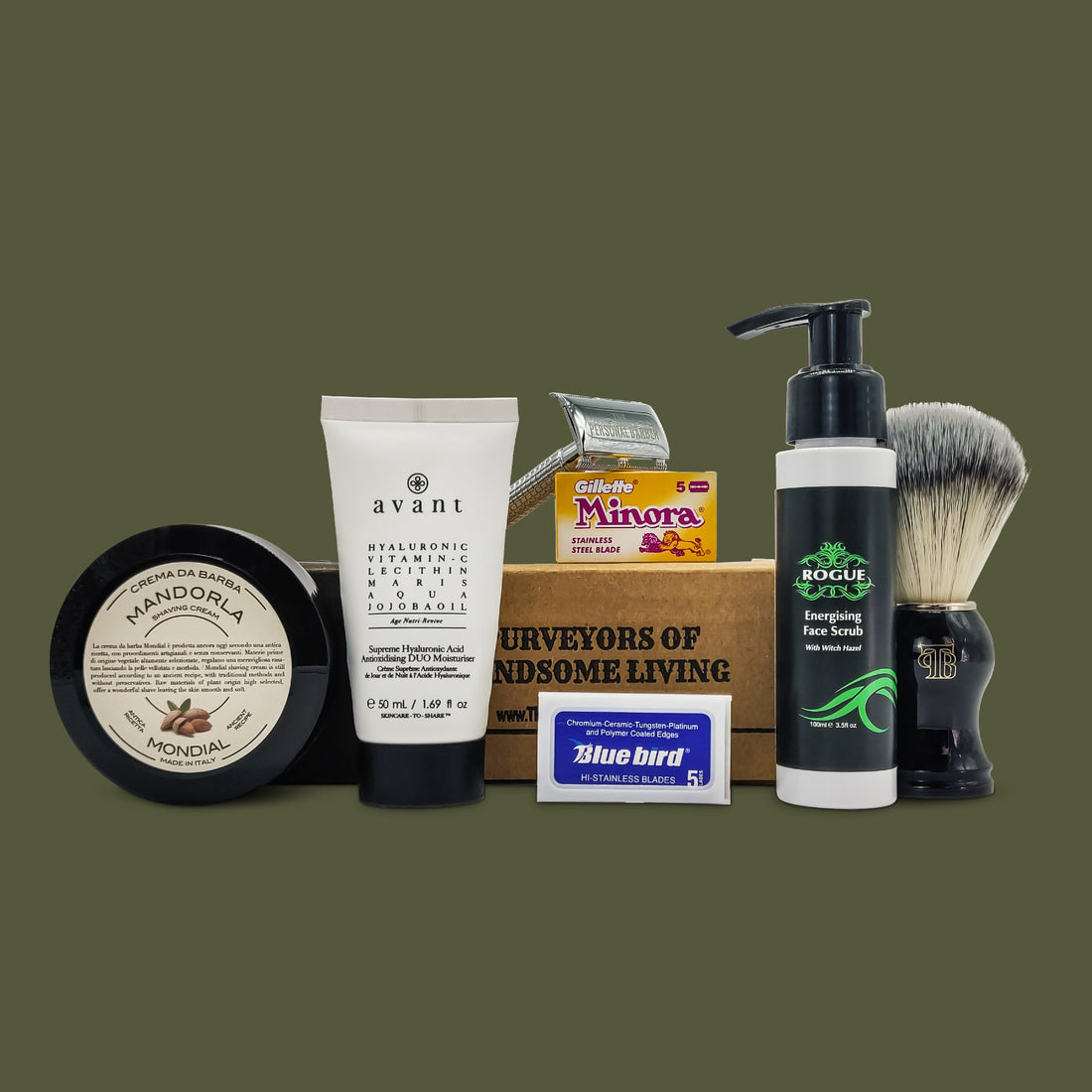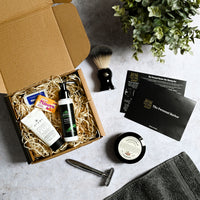 The April/May21 Shaving Kit
Description
If you'd love to give classic wet shaving a go but aren't yet ready for a full subscription, you can pick up a complete box for a one-off price. 
The April/May box has everything you need to get started including:
Our signature safety razor RRP £12.50
Our luxuriously soft synthetic hair shaving brush (black) RRP £15
Almond shaving cream from Mondial RRP £9.95
Supreme hyaluronic acid antioxidising DUO moisturiser from Avant RRP £100
Energising face scrub from Rogue UK RRP £12
10 replacement DE blades, enough for over 50 shaves on average RRP £3.95
Plus step by step instructions to take you from clumsy cartridge user to shaving samurai in just 5 shaves.
A total of over £150 worth of items bundled in this kit. Our highest value box we've ever put together!
Revolutionise your shaving routine and benefit from satisfying, irritation-free shaves 
Blades are plastic-free and 100% recyclable.
You must be 18 years of age or over to purchase the following products. By continuing to checkout you are confirming that you are at least this age.
We ship worldwide!
Subscription orders:
Free UK delivery for all subscriptions
Shop Orders:
Free UK delivery for all orders over £60.
All orders:
International delivery prices vary by region - calculated at checkout
Orders placed before 12pm GMT Monday to Friday are shipped the same day.
Orders placed over the weekend or on Bank Holidays will be dispatched the next working day.