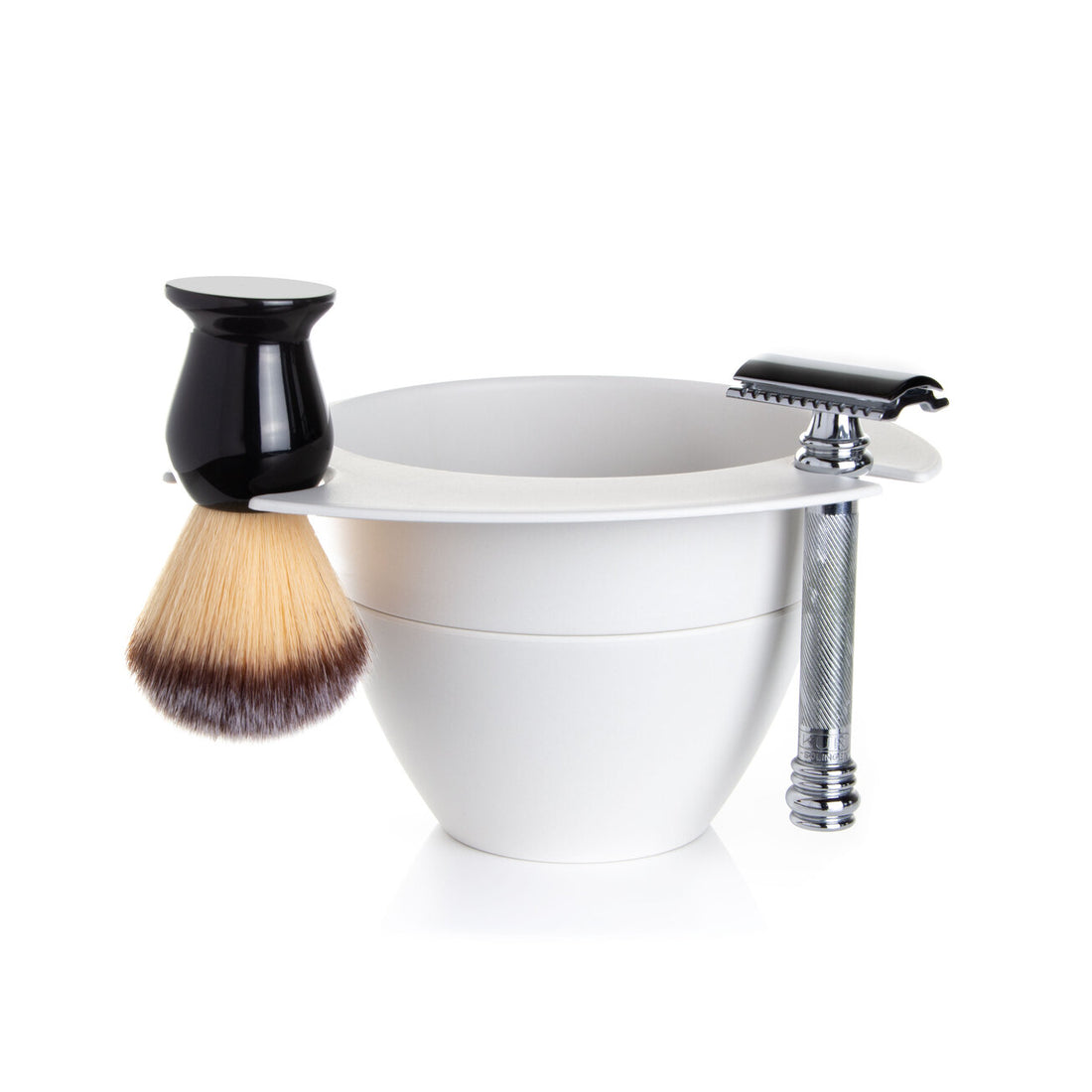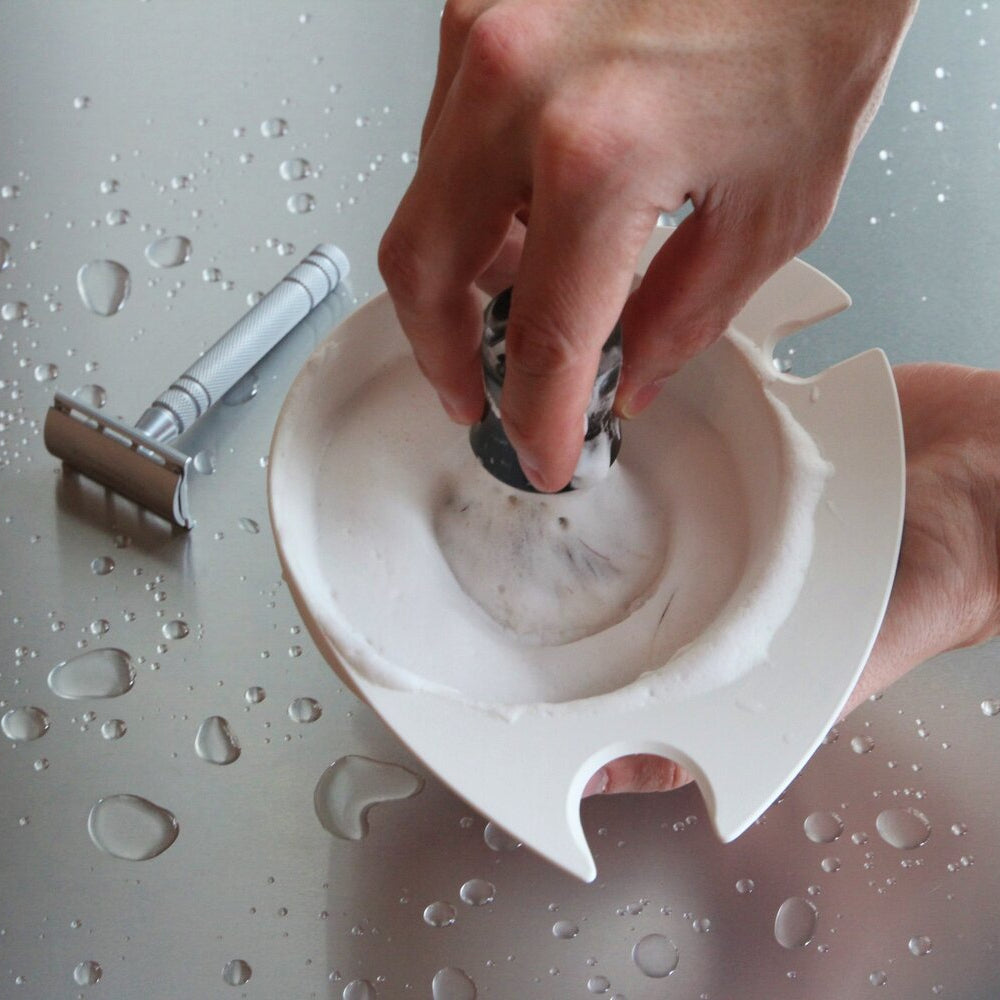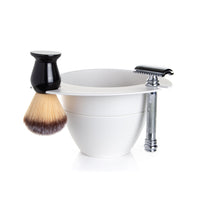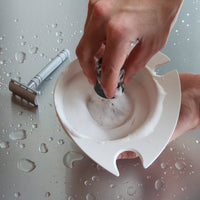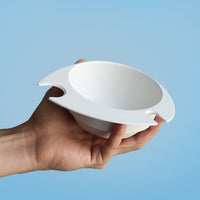 This unique shaving bowl and stand combo, made by USA based brand ShaveBowl, is manufactured with a polymer containing 40% natural clay minerals with a micro-texture applied to all surfaces of both bowls, which gives it a slight roughness that aids quick lathering.

With its high natural mineral content, ShaveBowl feels like soap stone but won't break if dropped onto a hard surface. A durable, lightweight alternative to traditional porcelain shaving bowls, yet it's heavier than you would expect.

Made up of 2 bowls in one for ultimate customisation. The top bowl has slots to store your razor and brush when not in use and a bowl for building your shaving lather. The bottom bowl can be used as a hot water bowl to keep the top bowl warm when lathering, or it can used as a shaving bowl/soap storage in its own right.

Razor and brush not included
Dimensions
Brush Holder - 28mm
Razor Holder - 13mm
Total Weight Without Soap ~310 grams
Height - 3-3/4 in.
Top Bowl Opening - 4-1/2 in.
Bottom Bowl Opening - 4-3/16 in.
We ship worldwide!
Subscription orders:
Free UK delivery for all subscriptions
Shop Orders:
Free UK delivery for all orders over £60.
All orders:
International delivery prices vary by region - calculated at checkout
Orders placed before 12pm GMT Monday to Friday are shipped the same day.
Orders placed over the weekend or on Bank Holidays will be dispatched the next working day.