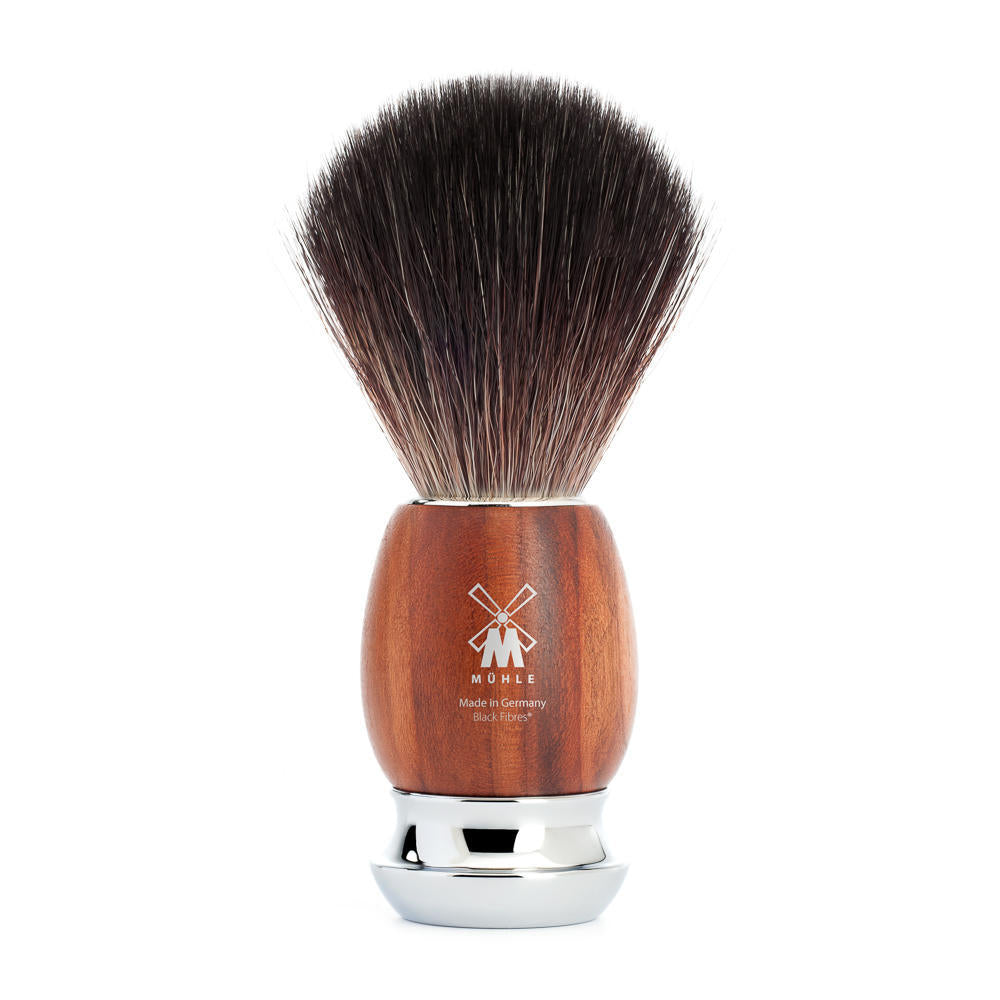 Muhle Vivo Plumwood Black Fibre Shaving Brush
Carved from the beautiful wood of the plum tree, this brush has been sealed with oil to make it waterproof as well as show off the vivid natural colours of the grain. The chrome base creates a wonderful contrast that helps it stand out whether it's hanging on a stand or sitting on a surface
The bristles are made from high quality synthetic fibres that are coloured to resemble natural pure badger hairs. Perfect for those that wish to avoid animal products without sacrificing quality. These fibres tend to be more durable and a little softer at the tips.
Overall a great brush that will suit anyone's collection. The ergonomic shape sits nicely in the hand with a nice weight to it.
We ship worldwide!
Subscription orders:
Free UK delivery for all subscriptions
Shop Orders:
Free UK delivery for all orders over £60.
All orders:
International delivery prices vary by region - calculated at checkout
Orders placed before 12pm GMT Monday to Friday are shipped the same day.
Orders placed over the weekend or on Bank Holidays will be dispatched the next working day.