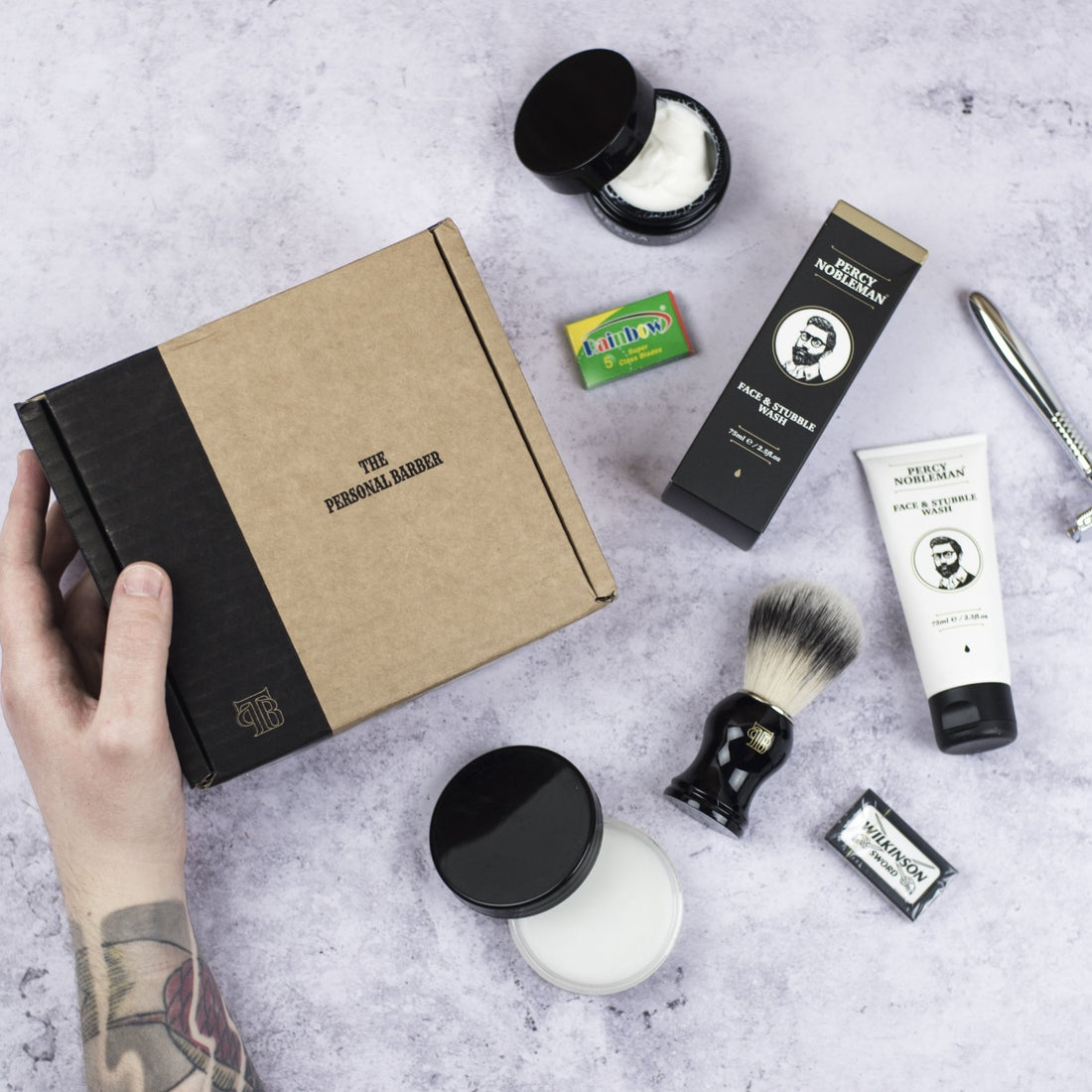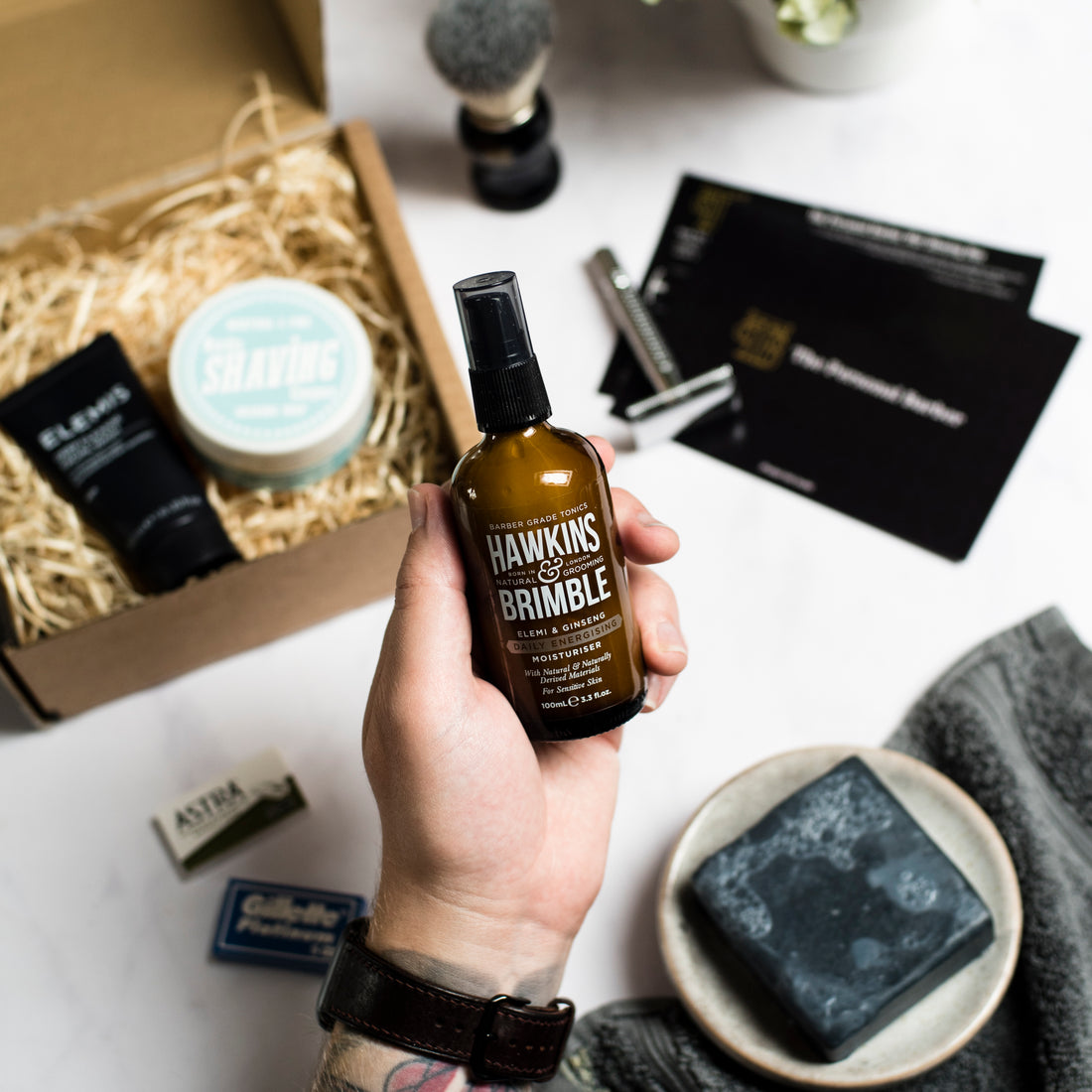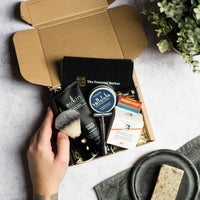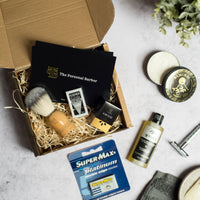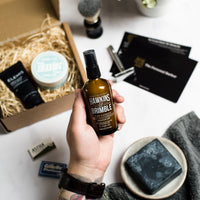 *GIFT* - A Year's Wet Shaving Subscription
8 completely different shaving kits sent over the course of a year
Safety razor and shaving brush included in first kit 
Step-by-step shaving guide to master your technique
Give the gift of a full year's worth of amazing wet shaving goods delivered to your door.
This is exactly the same as our Discovery Box subscription service but we'll send you the first box in the subscription together with a branded gift card featuring a unique redemption code inside that you can hand over in person.
Your giftee can then sign up to our subscription service using their gift code at their leisure and input all their own details. This way all correspondence and delivery updates will go straight to them.
Every 6 weeks we'll restock your giftee with a new box of wet shaving goods for a total of 8 wet shaving kits over the course of 12 months. 
The first box is the starter box that includes our signature safety razor and shaving brush so your giftee has everything needed to start shaving in style.
Never used a classic razor and brush before? We also include step by step instructions to have them mastering their shave in no time at all.
Every box features a completely different selection of curated shaving goods to keep the morning routine interesting. Expect to receive 10 new blades as well as shaving soap/cream and pre or post shave goods such as oils, balms, scrubs etc.
Each kit includes £40-£45 worth of products so you save around 40% being a member of the shaving club compared to buying the items individually.
Subscriptions can be cancelled at any time and you can also skip boxes if you're going on holiday or need a break.
You must be 18 years of age or over to purchase the following products. By continuing to checkout you are confirming that you are at least this age.
Images are examples of boxes that have been sent in the subscription previously. Box contents are constantly changing to keep it interesting.
We ship worldwide!
Subscription orders:
Free UK delivery for all subscriptions
Shop Orders:
Free UK delivery for all orders over £60.
All orders:
International delivery prices vary by region - calculated at checkout
Orders placed before 12pm GMT Monday to Friday are shipped the same day.
Orders placed over the weekend or on Bank Holidays will be dispatched the next working day.