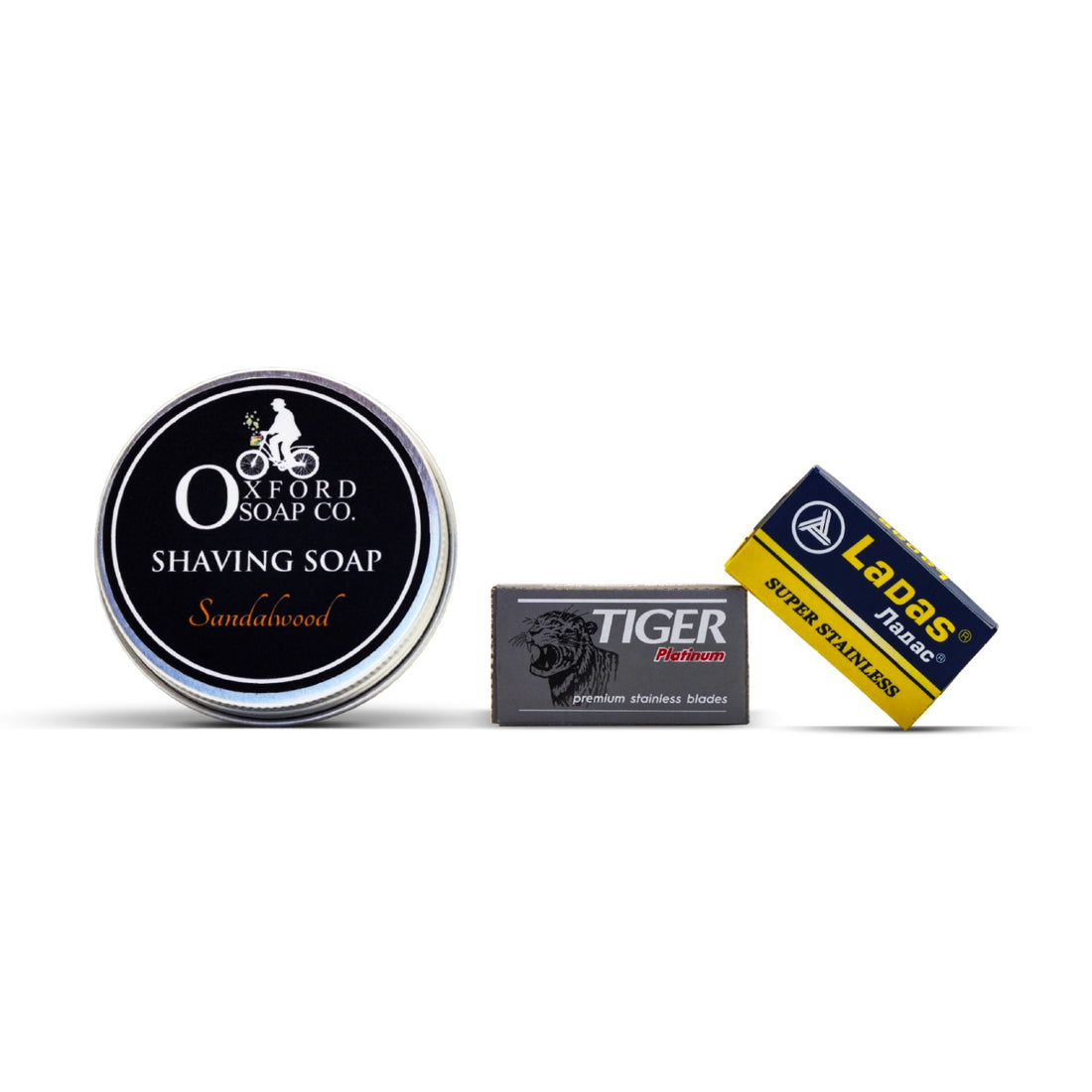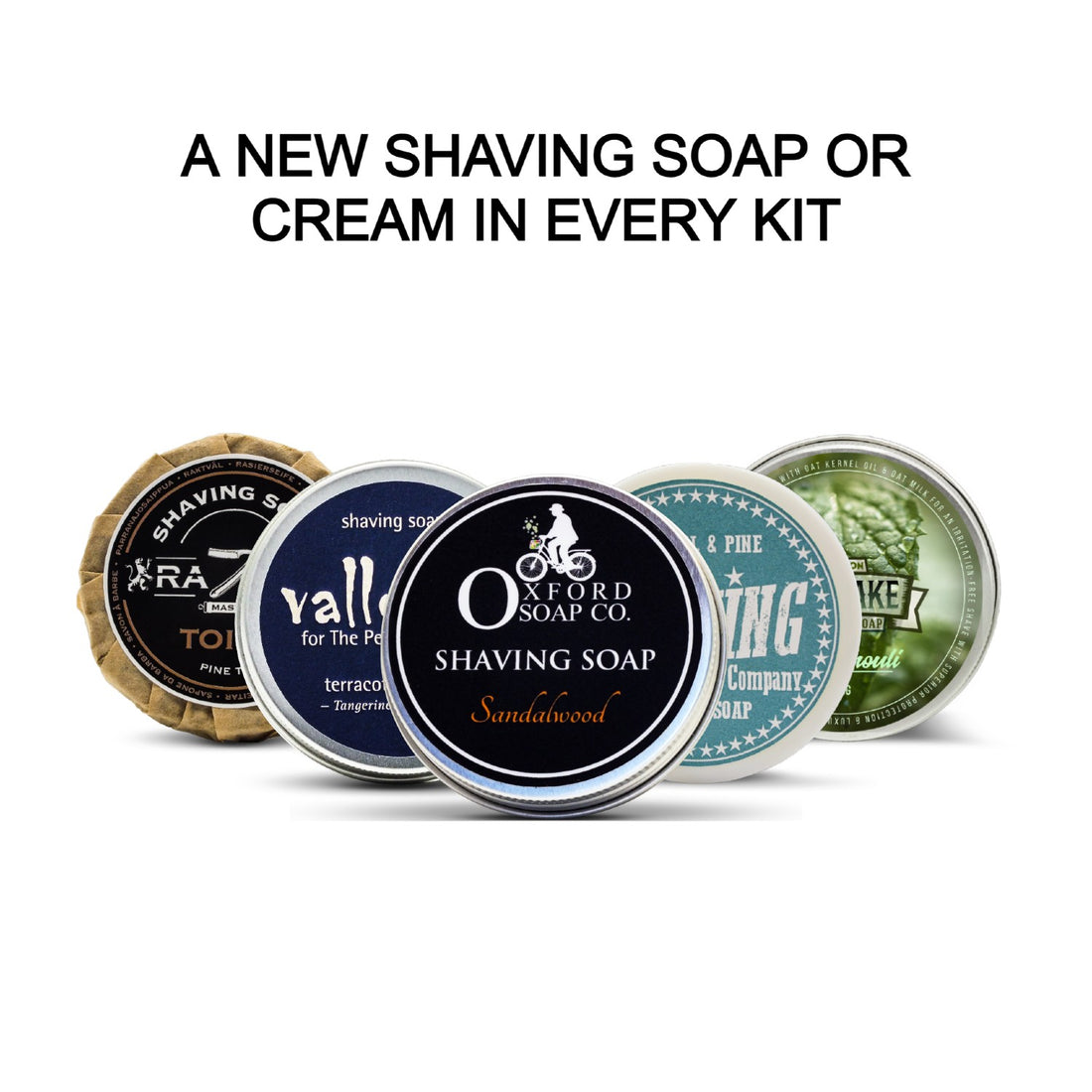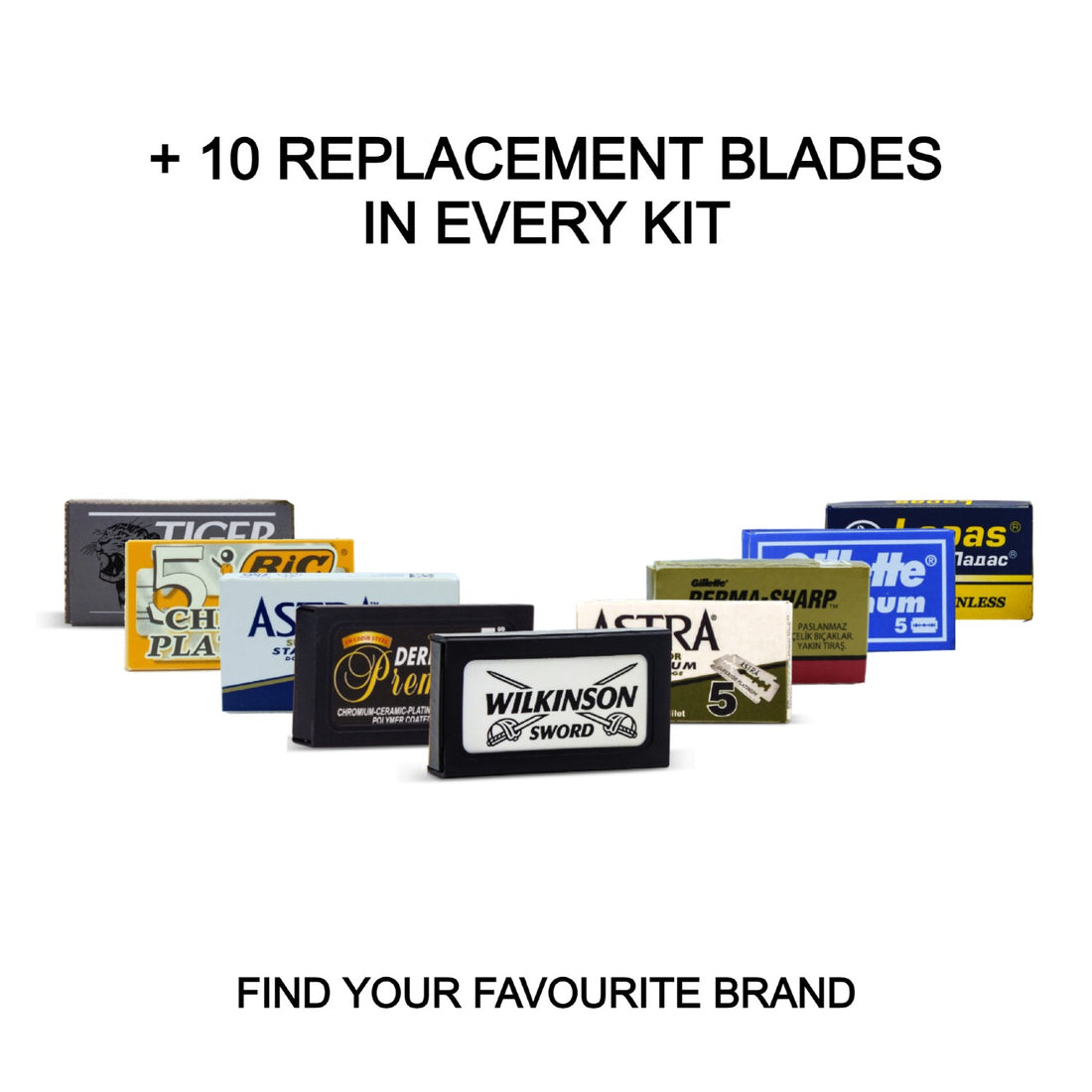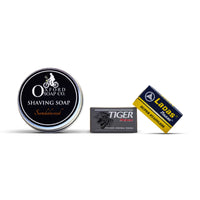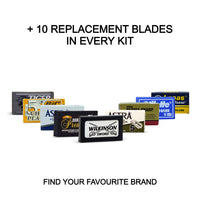 For those that want to benefit from a regular delivery of the bare essentials for a fantastic shave, whilst getting to try new things.
-Does not include a razor and brush-
Every box features a different scented shaving soap/cream to keep your morning routine interesting as well as 10 DE blades so you never have to suffer a shave with a blunt blade again. 
Includes free UK delivery
Choose how often you want to receive a kit, according to your shaving schedule.
If you shave most days (5+ days a week), we recommend getting a box every 6 weeks. 
You can change your shaving schedule from within your account if you need to increase or decrease the frequency.
Cancel your subscription at any time. We don't make you call or email us, you can simply cancel from within your account page. You can also skip boxes if you're going on holiday or need a break.
You must be 18 years of age or over to purchase the following products. By continuing to checkout you are confirming that you are at least this age.
We ship worldwide!
Subscription orders:
Free UK delivery for all subscriptions
Shop Orders:
Free UK delivery for all orders over £60.
All orders:
International delivery prices vary by region - calculated at checkout
Orders placed before 12pm GMT Monday to Friday are shipped the same day.
Orders placed over the weekend or on Bank Holidays will be dispatched the next working day.