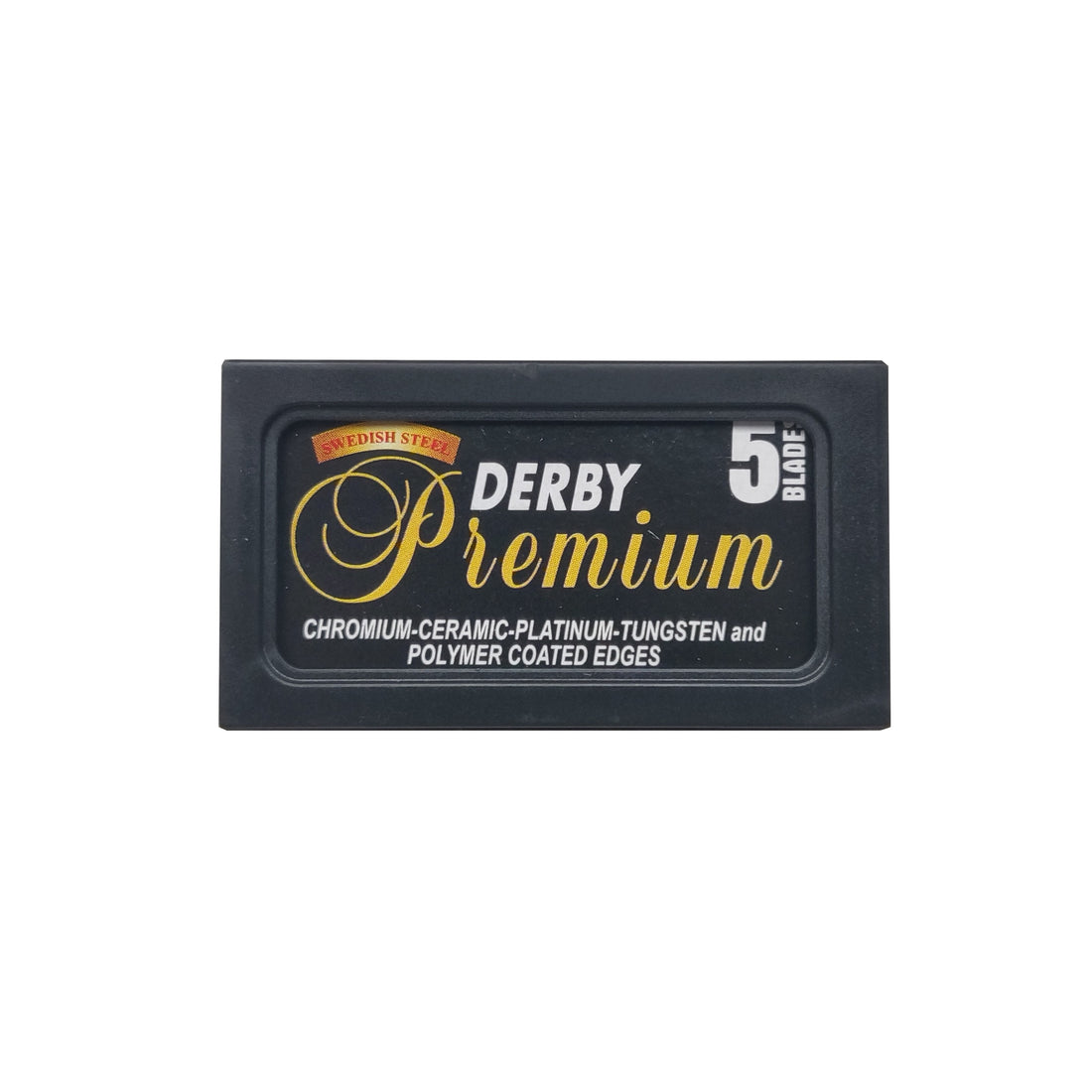 A relatively new blade on the market (within the past few years), these Derby Premium blades are made in Turkey using premium Swedish steel with a range of coatings (chromium, ceramic, platinum, tungsten and polymer) to increase blade life and glide.
Much sharper than the original Derby Extras and with better longevity.
Last 4-7 shaves per blade.
Pack of 5 blades.
You must be over 18 years old to buy. By purchasing this product you confirm that you are at least 18 years of age.
We ship worldwide!
Subscription orders:
Free UK delivery for all subscriptions
Shop Orders:
Free UK delivery for all orders over £60.
All orders:
International delivery prices vary by region - calculated at checkout
Orders placed before 12pm GMT Monday to Friday are shipped the same day.
Orders placed over the weekend or on Bank Holidays will be dispatched the next working day.