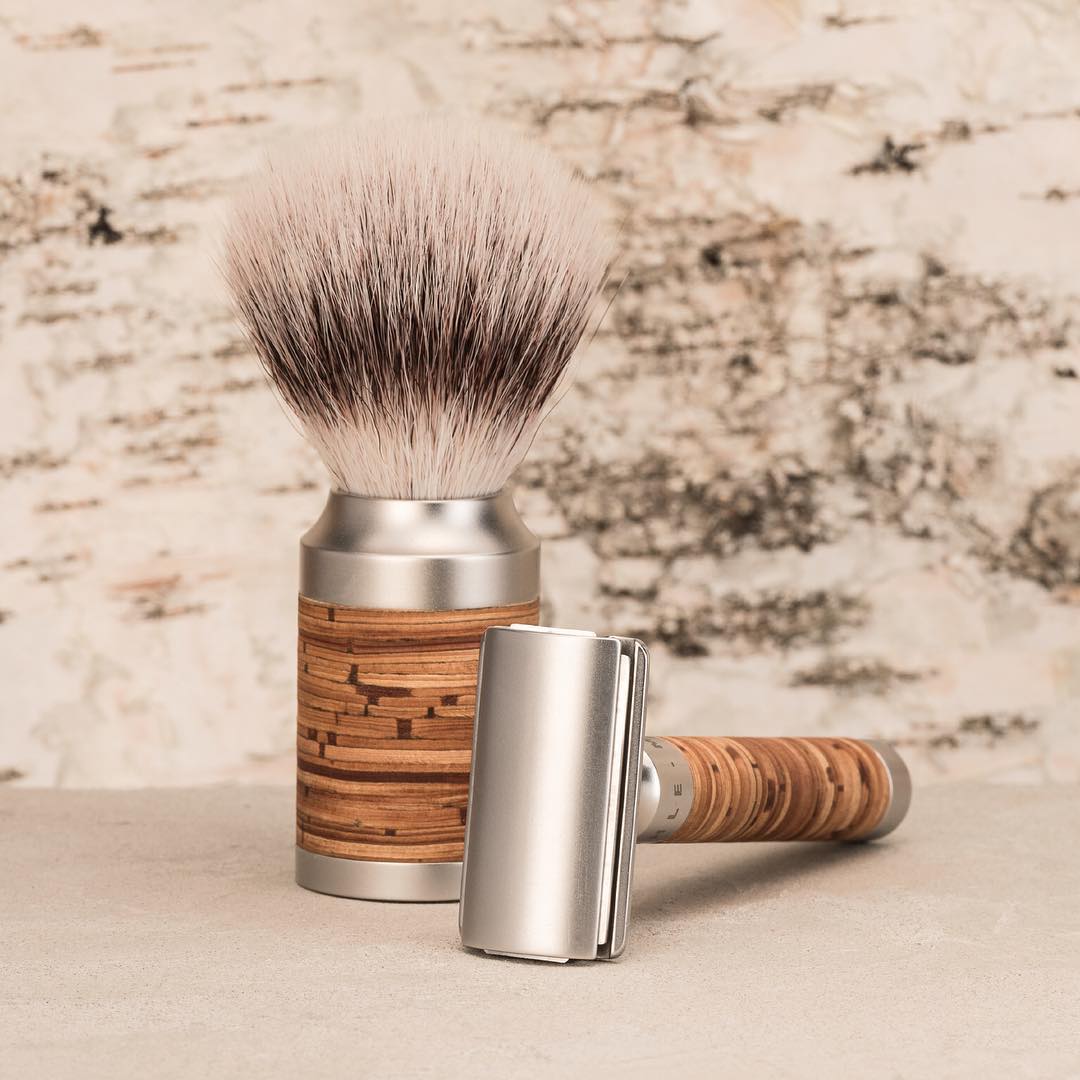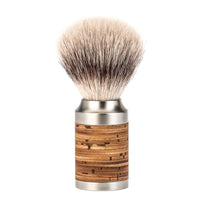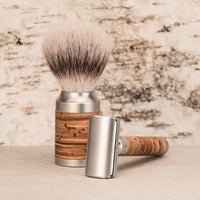 Muhle 31M95 Rocca Birch Bark Silvertip Fibre Shaving Brush
Only the finest materials were used. A work of art

The Muhle Birch Bark Shaving Brush could not be clearer or more masculine. With the varied, discrete texture, the bark convinces at first touch with its pleasant, comfortable warm feel. The material is extremely long-lasting, easy to grip, even when wet and easy to care for.
The satin finish not only feels good in your hand, but is also pleasing to the eye and creates an elegant effect.
'Silvertip Fibre' is very soft at its fine tips, but somewhat more stable than natural hair in the middle section. These characteristics produce a pleasant, soft sensation on the skin when the lather is applied, without having to forgo the desired firmness of the hairs in the lathering process.

Weight: 120 g
Handle: 57 mm x 32 mm
Brush ONLY - Matching razor here
We ship worldwide!
Subscription orders:
Free UK delivery for all subscriptions
Shop Orders:
Free UK delivery for all orders over £60.
All orders:
International delivery prices vary by region - calculated at checkout
Orders placed before 12pm GMT Monday to Friday are shipped the same day.
Orders placed over the weekend or on Bank Holidays will be dispatched the next working day.