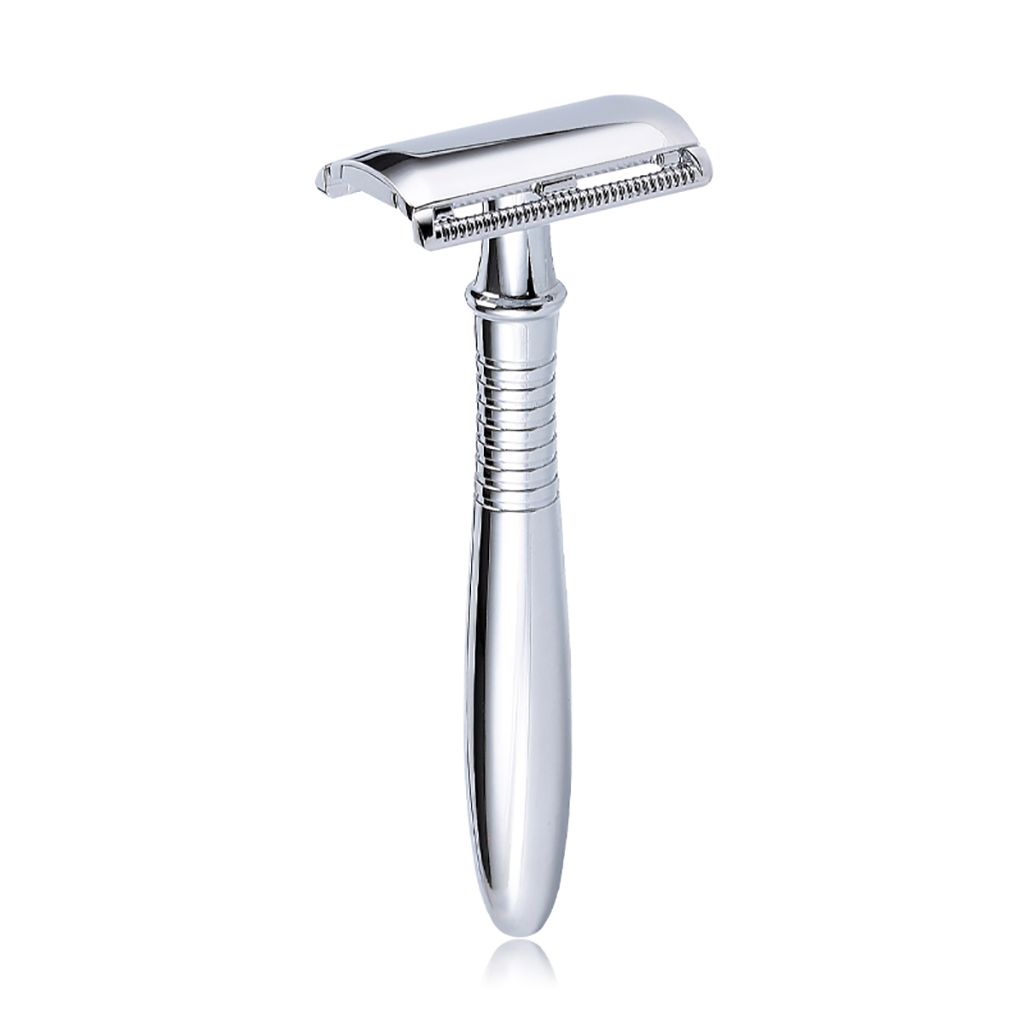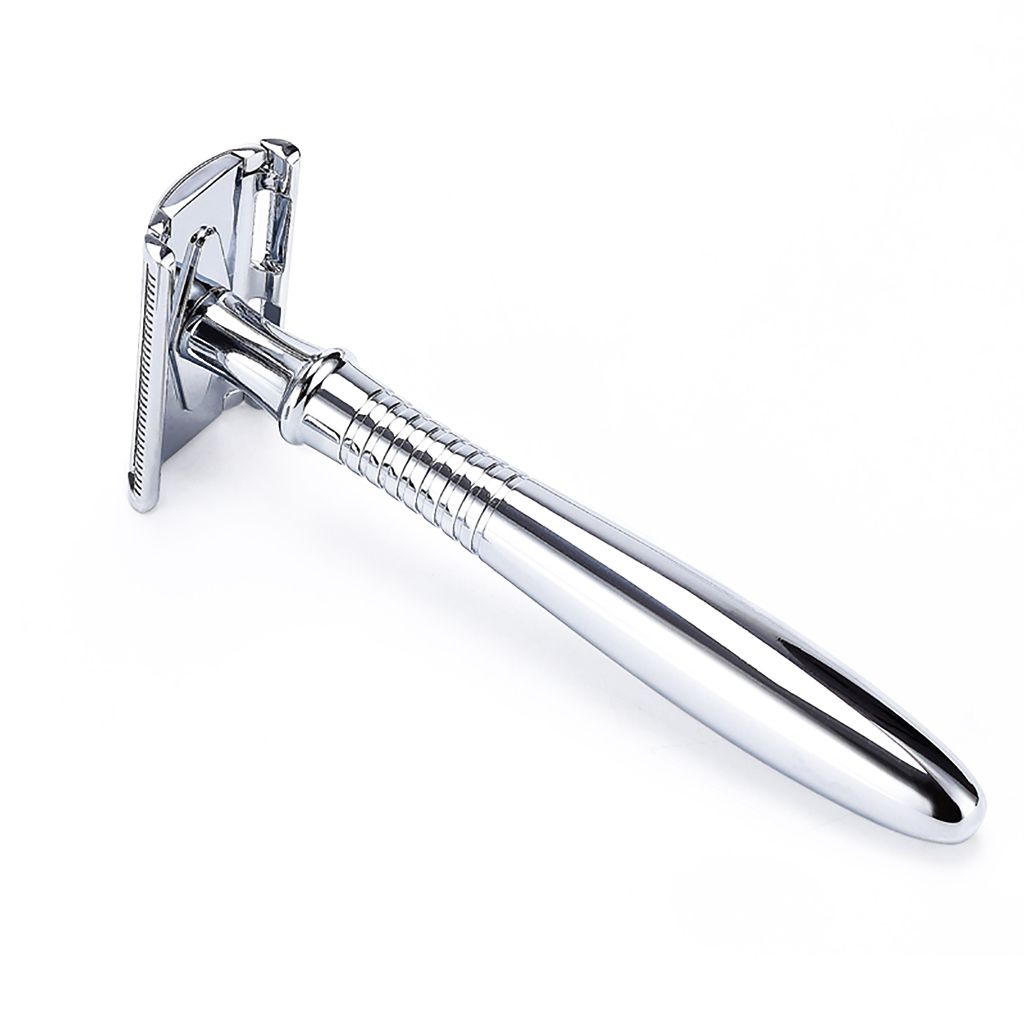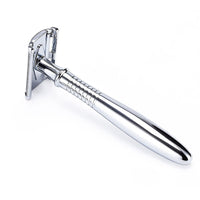 The Personal Barber Premium Safety Razor
Description
For those wanting to start their wet shaving journey in the best way possible: Our premium safety razor.
Ideal for all wet shavers, whether they're beginners or experienced with a single blade.
Improves on our basic safety razor in 4 main ways:
Heavier construction - The added weight makes it easier to let the razor do the work of gliding through the hairs whilst minimising tugging. 
Longer handle - 30% longer than our basic safety razor making it perfect for those that have larger hands and one of the longest DE razors on the market.
A very forgiving blade-gap - Particularly useful for beginners as it means you don't have to focus so much attention on the angle you hold the razor at.
Beautiful design - A premium chrome-plated finish that sits nicely in the hand and will stand out on any bathroom shelf
Made of 3 parts, unscrew the handle and place the blade between the two head pieces.

The locking mechanism ensures the blade stays in straight.
Length: 115mm
Weight: 100g
SPECIAL OFFER
Get this razor for just £10 if bought together with any of our subscription box options. Replaces the basic safety razor included in the first kit. Use code: PREMIUMRAZOR
You must have both a subscription box and this razor in your cart for the code to work.
We ship worldwide!
Subscription orders:
Free UK delivery for all subscriptions
Shop Orders:
Free UK delivery for all orders over £60.
All orders:
International delivery prices vary by region - calculated at checkout
Orders placed before 12pm GMT Monday to Friday are shipped the same day.
Orders placed over the weekend or on Bank Holidays will be dispatched the next working day.