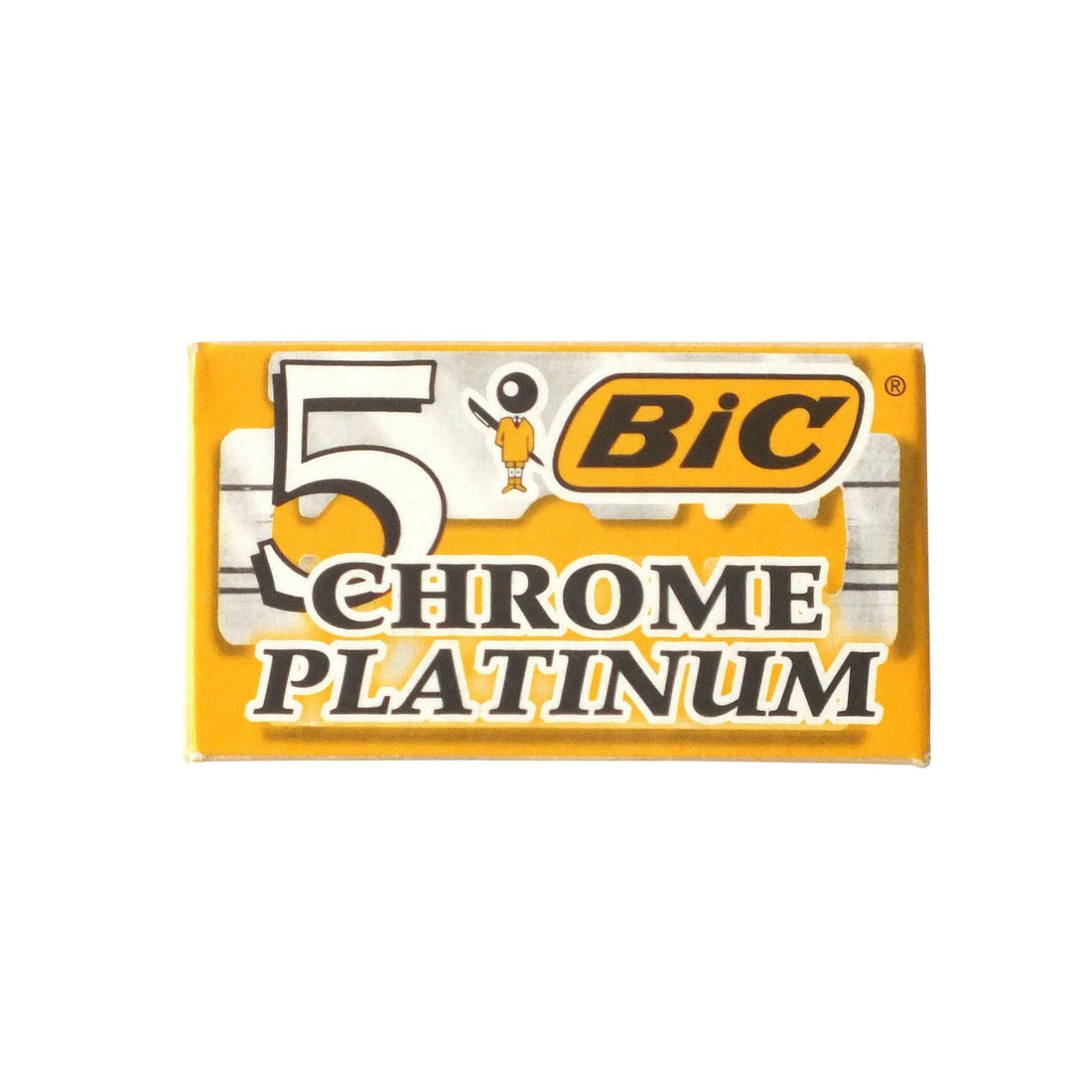 BIC Chrome Platinum DE Blades
The BIC Chrome Platinums are an excellent blade. They are relatively sharp compared to most, making them ideal for even the thickest beards, however they're somewhat less forgiving. Proper technique is encouraged, short strokes with minimal pressure. Will last at least 3 shaves with a tough beard, up to 7 for finer hair.
Pack of 5 blades.
You must be over 18 years old to buy. By purchasing this product you confirm that you are at least 18 years of age.
We ship worldwide!
Subscription orders:
Free UK delivery for all subscriptions
Shop Orders:
Free UK delivery for all orders over £60.
All orders:
International delivery prices vary by region - calculated at checkout
Orders placed before 12pm GMT Monday to Friday are shipped the same day.
Orders placed over the weekend or on Bank Holidays will be dispatched the next working day.